VPS Hosting is one of the most popular Hosting services today, providing space to store website content and data on an independent virtual private server. User resources are independent of each different VPS of the same physical server system. With many advantages such as high security, ease of use, good performance, etc., VPS Hosting is increasingly popular. Many big companies provide Free VPS for users to experience, there are even providers that support VPS Free forever.
VPS packages allow developers to experience server management without having to pay too much. VPS service will have a relatively high price compared to regular VPS packages. However, there are many service providers that offer free VPS or VPS trial packages. Although the configuration may not be as powerful as the paid plans, the free VPS is definitely a good choice for those who are just starting out or want to check if the service suits their needs.
Is VPS really free?
Free VPS are services that provide Free Credits, allowing customers to try VPS with free services. Normally, VPS Free has a period of about 2 months – 1 year, even many users can use free VPS forever, but most of the features are quite limited.
So why have Free VPS? In fact, this is a service for users who need to experience and evaluate this Hosting service. Due to limited features, if it is appropriate, VPS Free users can purchase packages with different costs to better meet their needs.
You can register for VPS Free simply by phone number, email, but some providers require more detailed information about personal information, VISA Master Card, or Debit card. Thus, VPS Free really allows users to experience at a cost of 0 dollars, but in general, the configuration is quite weak and the stability is poor.
Top Companies Providing the Best Free VPS Service Today
There are many Free VPS services provided by many different companies and companies, but services from the 3 big names in the field of Cloud Web Services including Microsoft, Amazon, and Google are still the most interested. The Free Tier Cloud VPS programs of these companies are suitable for new customers who want to experience the service to choose for long-term use. Users will be able to use the Basic 1GB RAM package.
Microsoft Azure gives 1 year of free VPS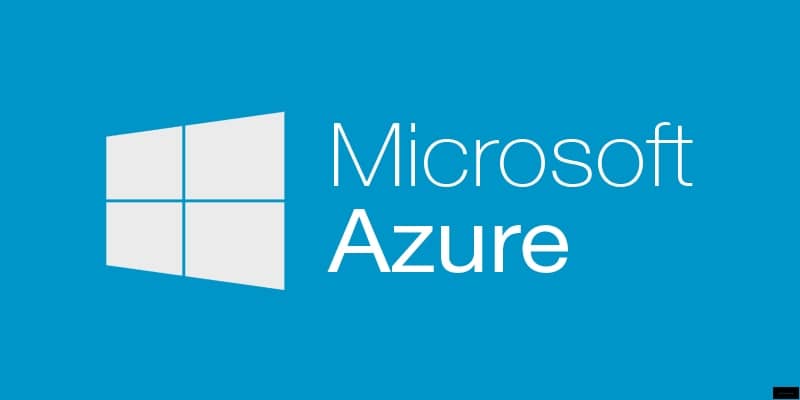 Users in need can find a lot of Free Tier Cloud VPS programs that Microsoft Azure provides, but the term is only 1 month, then you have to pay to maintain or upgrade to use. The free VPS program dedicated to Visual Studio Dev Essential has more incentives but is more difficult to register, specifically, users can increase up to $ 300 Credits to use Azure Cloud VPS service for 1 year (equivalent to $ 25). every month).
Users need to use a Visa Debit card to register for an account for Free VPS provided by Microsoft Azure. After that, the service closes itself without automatically renewing and paying on the card, so users can use it with peace of mind.
In addition to Free VPS, Microsoft Azure also offers many free modern Web development tools such as Windows R Server, Visual Studio, etc. Users can participate in many Online training programs to learn more about building and developing. The web is provided by this giant, typically Microsoft Virtual Academy, Linux Academy, Pluralsight, etc.
Amazon gives 1 year Free Cloud VPS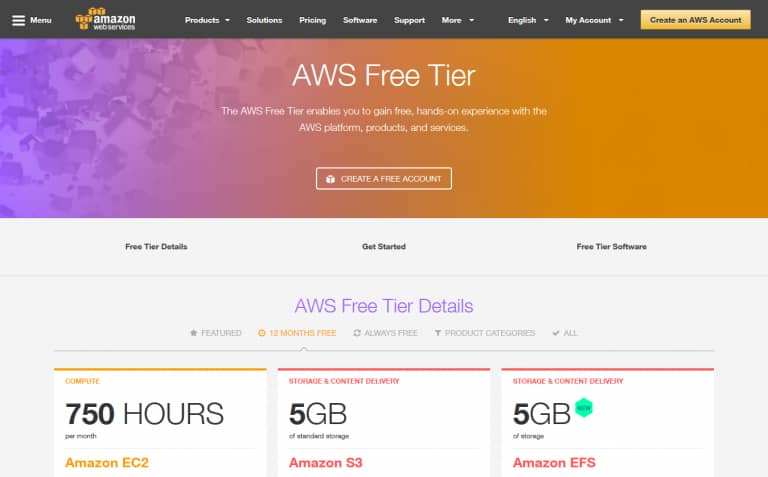 Amazon's Free Tier program (AWS) also allows users to use Cloud VPS Free for 1 year with many services to meet the needs of developing Web Apps, Email Services, or VPS. All work on Amazone's cloud computing platform, which is a pretty good experience for you to decide to use in the long run.
In addition, Amazon also offers VPS trial programs with no term, but the features are quite limited, so if you want to grow, you should expand the service and platform. Like Microsoft's Free APS, Amazon's Free APS service also does not automatically renew after the Trial period expires.
Google gives Free Cloud VPS for life
Along with the two giants in the technology industry, Google (Google Cloud) also recently provided a Trial VPS service. Previously, this big man in the field of Cloud Web Services had a program to give Credits to try VPS in a short time, moreover, the deducting service was quite complicated, so few people chose it.
During the Google Next event, this giant decided to provide quality Free Tiar. Users can use 15 free Web building and development services in Google Cloud Platform. Notably, the Cloud VPS F1-Micro package is 500MB RAM, 1GB Bandwidth per month, and a 30GB HDD.
Users can use VPS package F1-Micro which is a free VPS package for life, but the bandwidth is only 1GB per month, so this is a pretty big limitation. If you use more than Free bandwidth, the fee will be automatically charged to Visa Debit, so if you use it, please regularly monitor and control your bandwidth regularly.
Thus, there is no free VPS, but only free for a period of time or a certain amount of bandwidth, then charged. However, this is also a pretty good choice for individual users whose needs are not too high, who can experience the initial service to decide to use it for a long time for their Website.
VPSWala Provides Free Vps Hosting
VPSWala is a VPS hosting provider that is very generous with students, and there are no strict requirements for using a free VPS, even a credit card. In terms of specs, the free VPS plans come with enough resources to create small websites or a PHP server.
VPSWala uses OpenStack and KVM. Whether the user chooses a Windows or Linux-based system, a control panel is provided for easy virtual machine management. The management tool is very simple and allows full root access.
Some key features of VPSWala:
No credit card is required to register.
2 CPU cores and 2 GB RAM.
30 GB of SSD space and 1 TB of bandwidth.
Free SSL Certificate.
Root access.
Separate IPv4 and IPv6 addresses.
Windows or Linux-based system.
You can register for VPSWala's free VPS at: https://vpswala.org/
What to expect from these free VPS providers?
Free VPS packages now appear a lot on the market, from long-standing corporations to young organizations. Therefore, creating a free VPS these days is very easy. With just a few clicks you can experience VPS without paying anything.
However, you need to be aware before deciding to create a free VPS of a certain provider to use.
– Clearly define the needs and time of the business to decide whether to create a free VPS to experience first or to rent a paid VPS. VPS is free forever or for a limited time.
– Learn and consult among many free VPS providers that are trusted and trusted by many people to avoid fraud.
– Know the trial period as well as the limited traffic of that free VPS package to avoid paying extra when overusing.
– Before registering to create a free VPS, you need to determine if it is a free VPS service without VISA (register by email or phone number) or must have VISA Debit/Mastercard.